DIY Build a Wedding Brag Book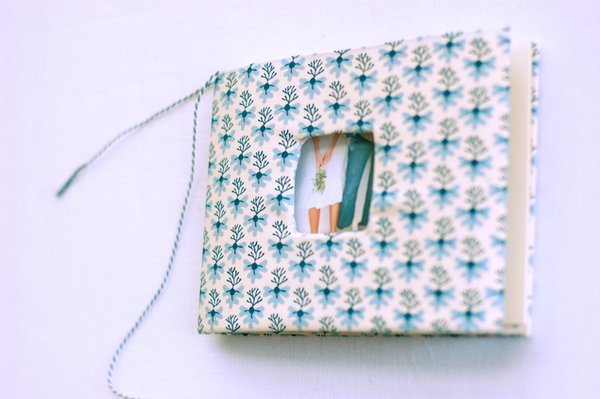 You will need:
A paper photo album (we used this one from Kolo) works great!
About 1/2 a yard of fabric
Ribbon or string
Photo corners
Fabric glue
Scissors
An iron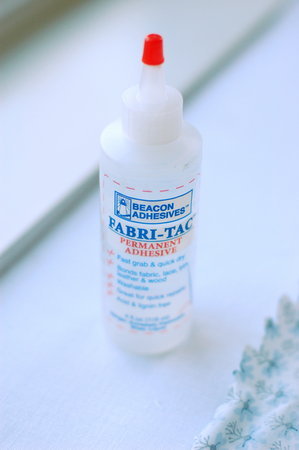 Take out the ribbon the photo album came with and separate the paper cover and set the pages aside.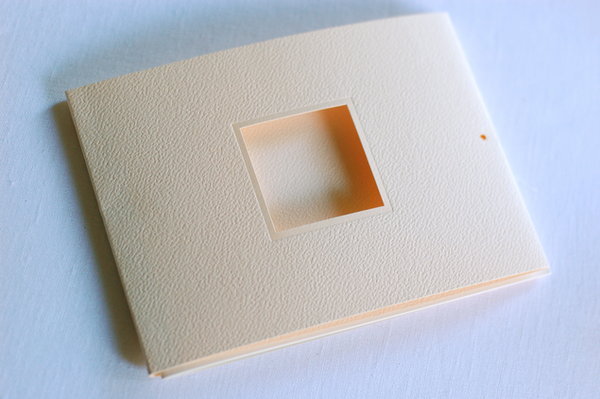 Cut a piece of fabric that will cover the outside and inside of the paper photo album cover.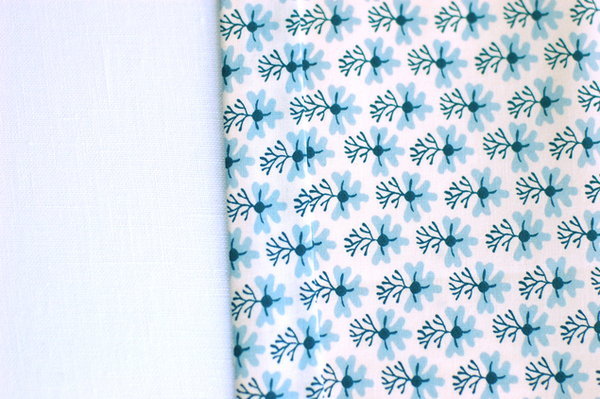 Press the fabric over the paper. Secure the fabric on the inside. fold over raw edges, press them and then secure them to the cover with glue.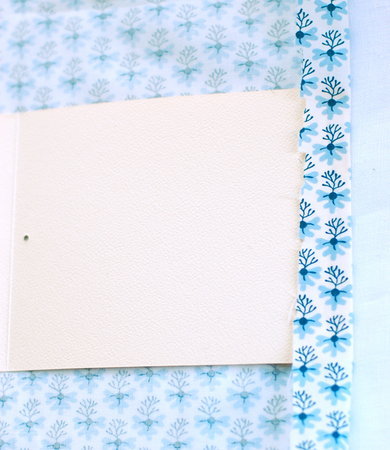 Tie together the pages and secure them to the fabric cover with string or ribbon.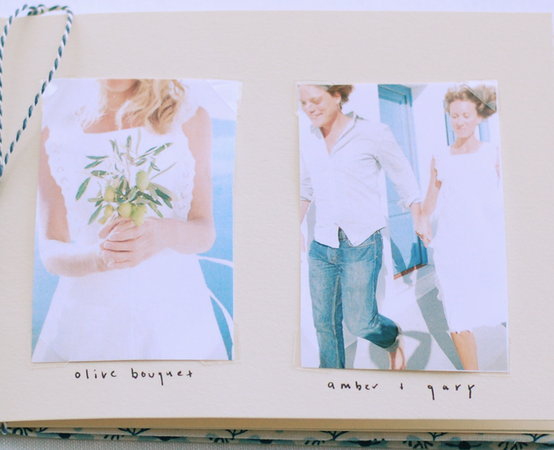 For the window opening, cut an X in the fabric and glue the excess fabric underneath the cover.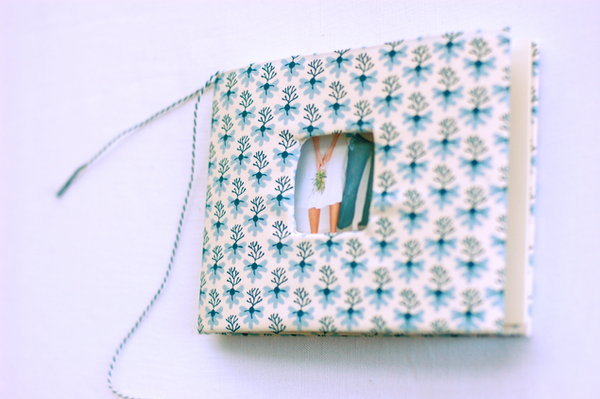 Secure photos with photo corners.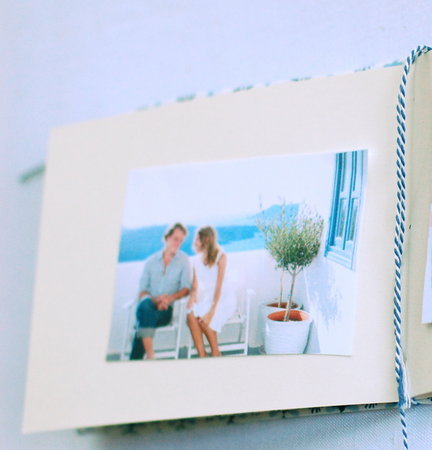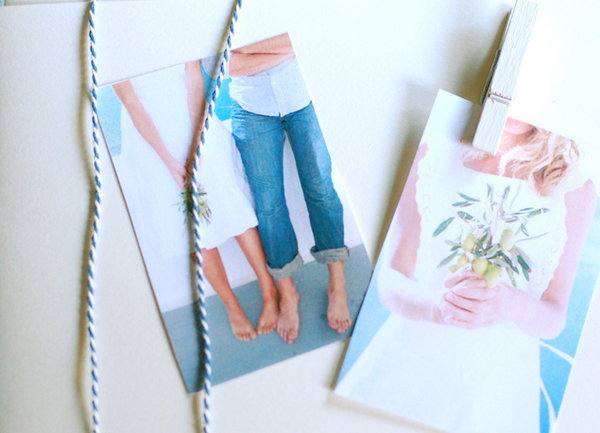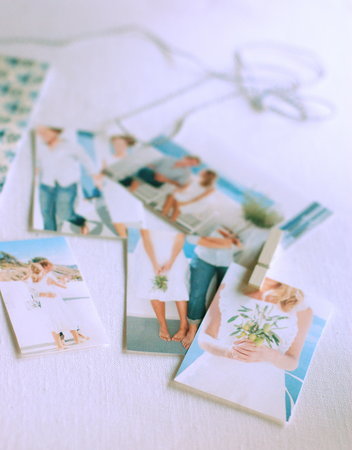 There are no products to list in this category.