DIY: Crepe Paper Flower Bouquet
I was inspired by a pre-made version and quickly realized how easy the flowers are to whip up! Consider making a bouquet for everyone in your wedding party or a few dozen to construct a ceremony backdrop.
Materials:
Extra long crepe paper in the colors of your choice
Floral wire
Scissors
Green floral tape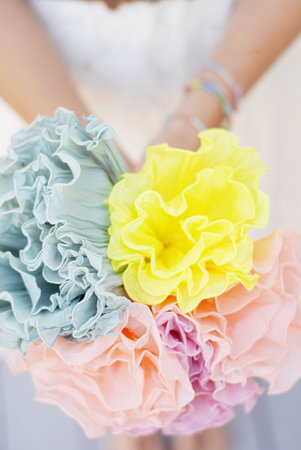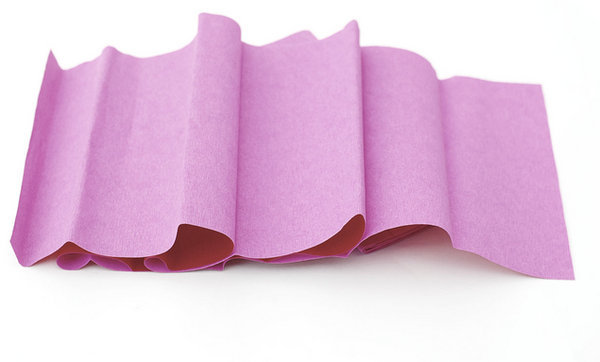 Step One:
Working horizontally, begin by folding your crepe paper in a small accordion fold. Use your finger to gently roll over the top 1/4 inch of the paper giving it a pretty curled edge.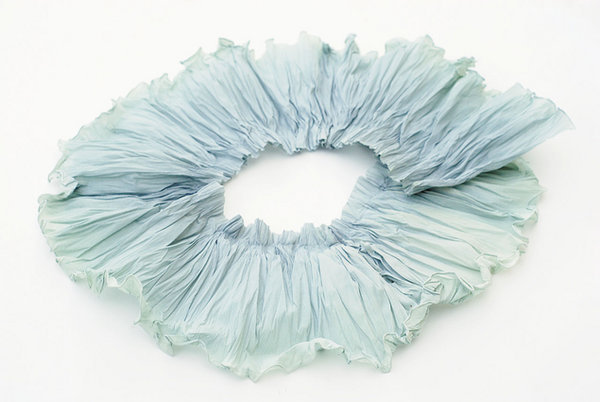 Step Two:
Place a floral wire half way up the paper at one end and begin rolling the paper up TIGHTLY. To get the exaggerated effect, focus on tightly gathering the bottom 1/4" of the paper, letting the top open wide. Tie off the flower at the base of the 'stem' with a simple thread and knot. It helps to have a second pair of hands for this part!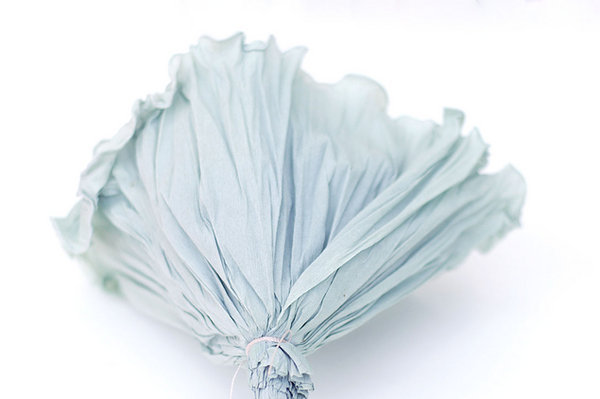 Step Three:
Wrap the entire stem with green floral tape.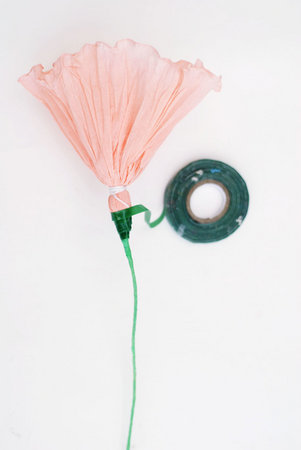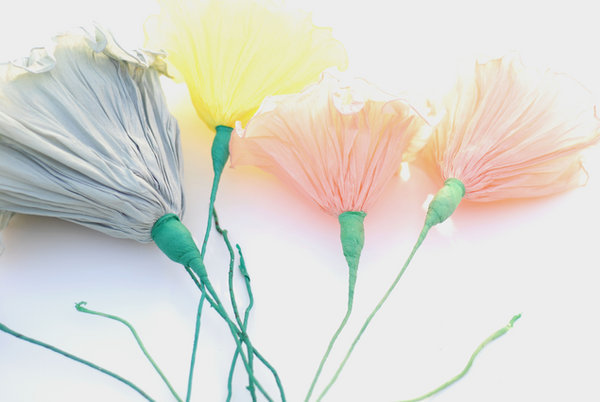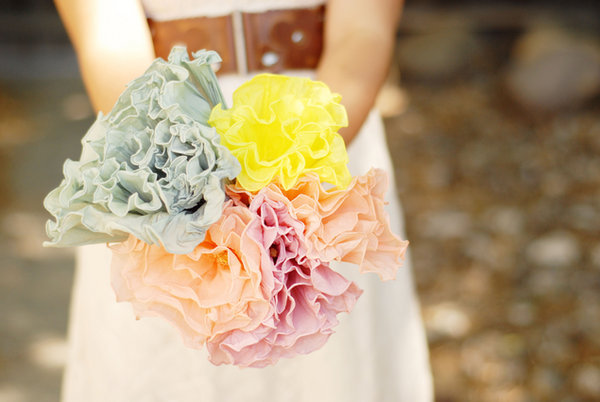 There are no products to list in this category.